1939 Martin D-18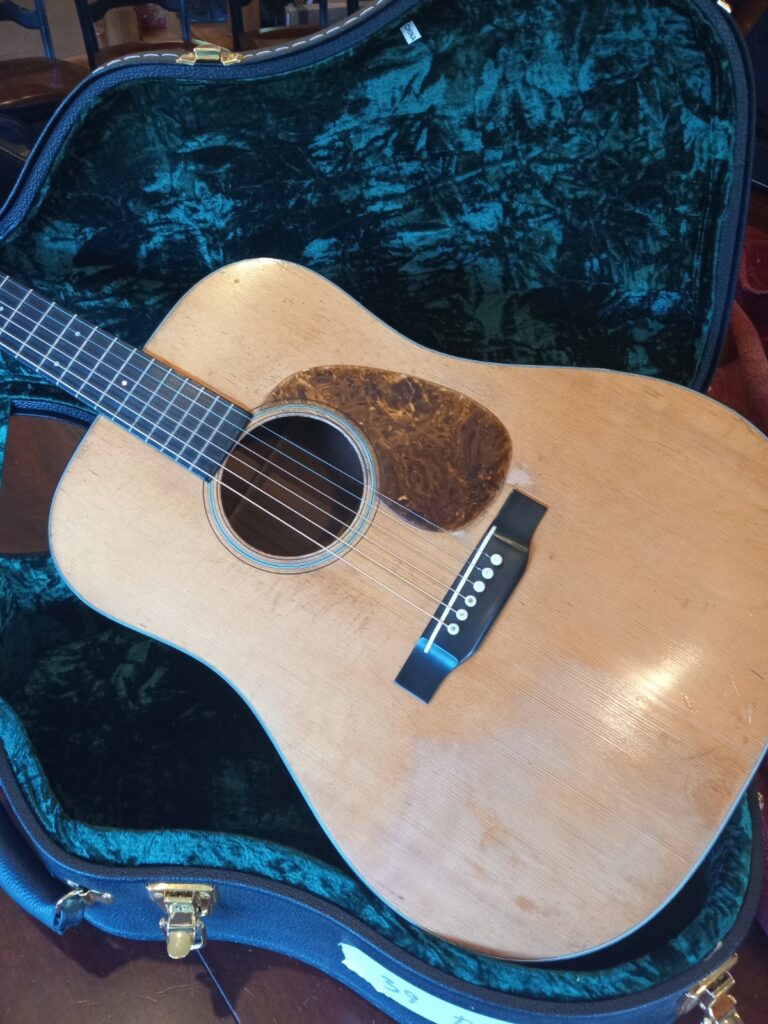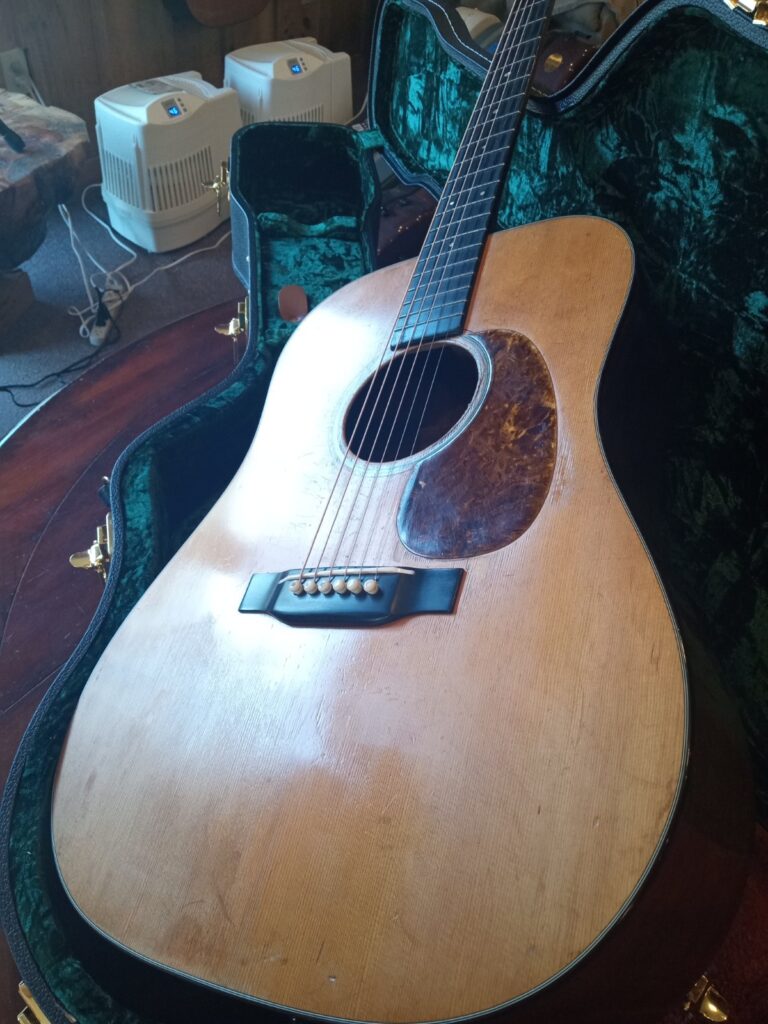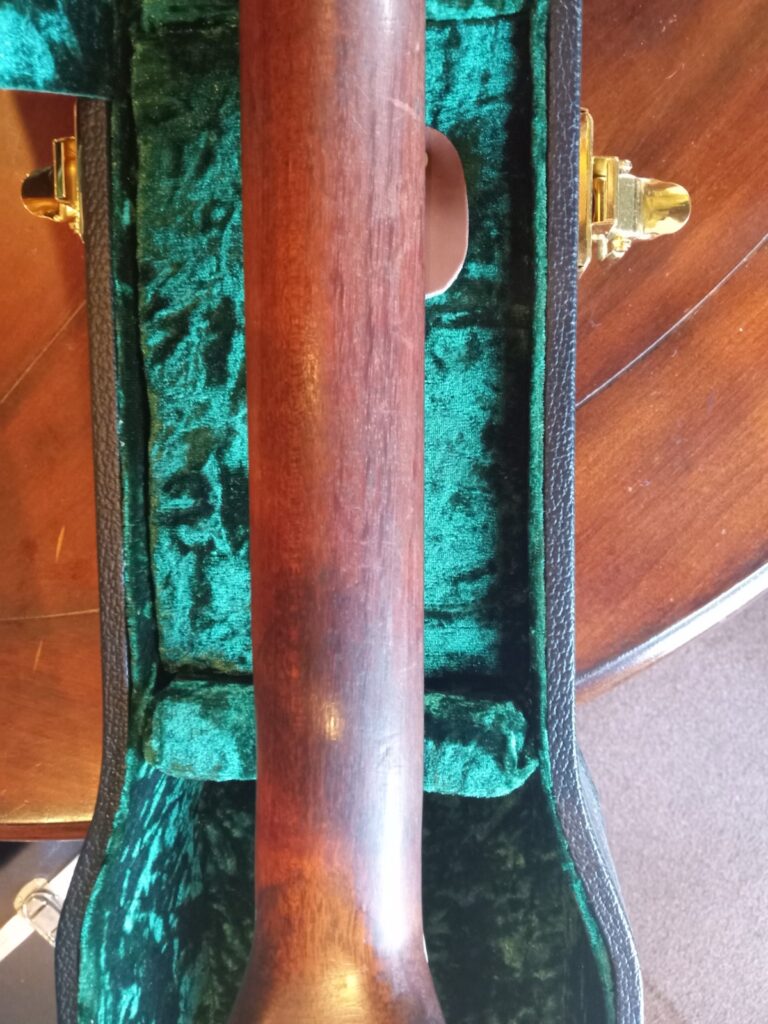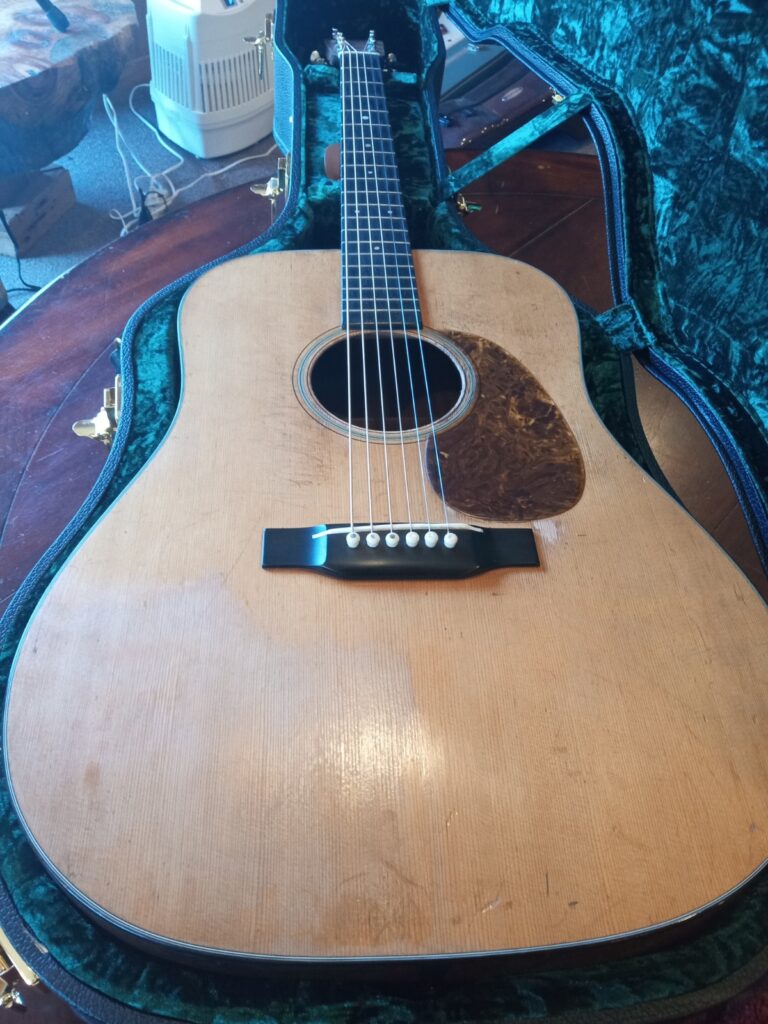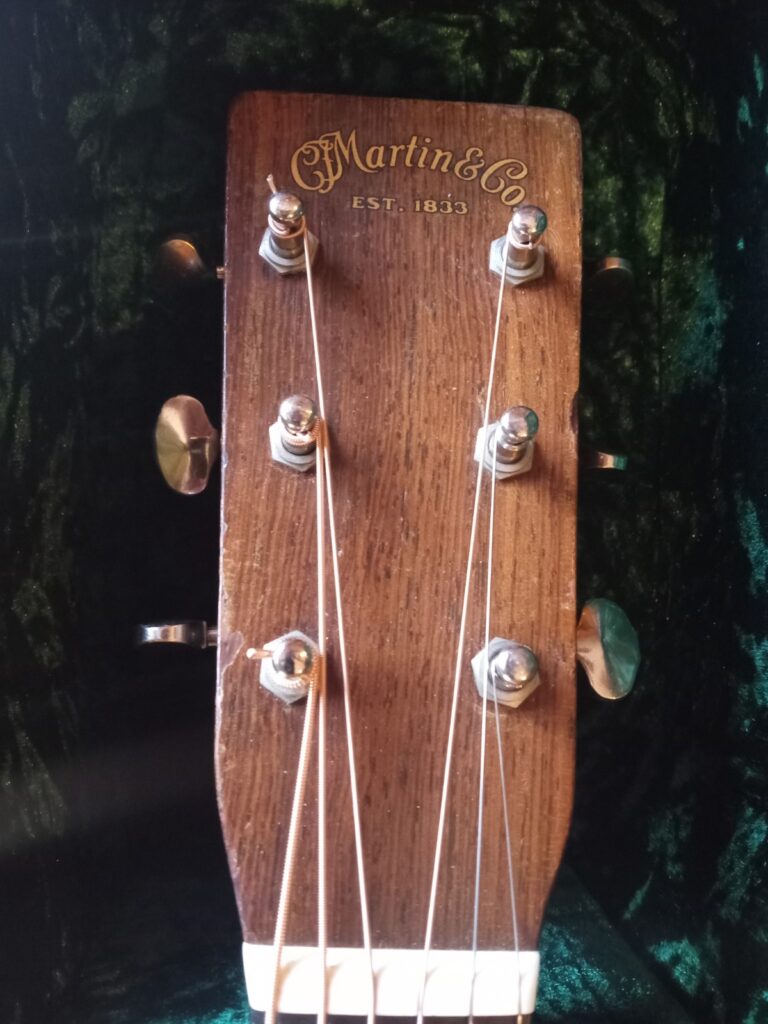 "LET THE GUITAR SPEAK"
https://www.youtube.com/watch?v=4tZSo5W-2jA
We will let the guitar speak!
In the upper bout area I have applied a light layer of tung oil to protect the wood.
PRICE$39,000.00 7 day trial period
Most descriptive listing on this 1939
'For Sale is an honest "authentic" authentic built early in the year 1939, serial number 728XX. This guitar is one of the real deals that the Martin Authentic 1939 D-18's are manufactured to simulate. Though Martin does a good job building the Authentics, one thing they cannot recreate is 83 years of ageing and especially 83 years of all the components moving and vibrating in harmony to become one. Only this can bring them to their maximum potential. This ageing process is perfected when the guitar is being loved and played for the majority of those years bringing out all she has to give.
This is a great example that is a pretty rare find in that it is a 30's (1939) Martin D-18 that has been played into perfection yet has obviously never received a hard ding, been dropped, or mistreated in such a way as to cause a crack or break anywhere on it's super light weight body or neck. There is not even the ever so common pick guard or B string crack which indicates it has lived it's life in a humidity friendly environment. I have inspected this guitar thoroughly for cracks because it is so rare to find one of these light weight mahogany D-18's from the golden era without at least one side crack. Just how many of the 475 D-18's produced in 1939 do you suppose have survived this many years without one crack? I speculate a very small number. Rear shifted scallop braced and 1 11/16" nut width. Neck is a soft V shape.
Having said that, this guitar has all of the honest wear showing how much it has been loved and played all these years but never abused. I love to see um like that, it speaks volumes. Structurally it is sound as a dollar. The top has no issues of bellying either in front of or behind the bridge. The grain in the Adirondack Spruce top is very consistent and perpendicular, displaying the quality of wood that was available in the early years of these guitars. The finish is totally original with no touch up and worn in the obvious places. The arm over the body from years of hugging with the arm wore the finish thin. The original ebony fingerboard appears to have never been sanded or shaved yet displays only the slightest of small fingernail divots. The pick guard is original. I believe the Bridge plate is also original. It shows old Hyde glue residue and appears to be tucked under the braces. The pin holes in the bridge plate have been shimmed from years of ball end strings chewing away. Not positive about the bridge, a good repro if not original. It is not oversized but has a slight hairline crack and the bridge pins are not original. This is the only issue on the guitar I would address. The bridge saddle and frets were replaced when the neck reset (considered standard maintenance) was performed by an authorized Martin repair technician. The original tuners were worn out and replaced with Waverly Repro Butterbean tuners. The only alterations I find are two strap buttons have been added. One to the neck heel the other to the bottom end of the guitar. There appears to have possibly been an end pin jack installed in the factory end pin hole at one time but is now plugged. There is also a small hole, about 1/8" that was in the back of the peghead but is plugged now. This was for a small clip that was used to attach a guitar strap (neck string) which was commonly used then. I have many pictures. Finally it comes with the original Martin hard case.
I have spent much time describing the cosmetic and structural integrity of this guitar for you, now let me get to the heart of it. The playability and tone. First of all the action (slightly less than 3/32" at the 12th fret) and intonation is very good having a fairly fresh and expertly done neck reset and new frets. Only the slightest relief in the neck with no twisting or warping allowing low action with no string zing or buzzing. There is plenty height on the new bone saddle. The tone is just what you would want and expect for a true vintage Martin mahogany guitar to have. First you can feel the light weight body quiver all over when striking a chord bringing out banjo killing volume and a full woody tone that is not at all muddy or soft. The note separation is very clear making it an ideal flat picking or finger picking guitar. It is quick and very responsive. The balance is great with the mids being hard and punchy and the highs don't get lost in the mids or lows.
I have taken my time to describe as fully and accurately as I can because this is a serious guitar that I believe warrants it. It came from the guitar's 3rd owner. It is an excellent example I believe of why the Martin Dreadnaughts have gained the reputation they have over the years. Though they are excellent guitars, I don't believe you and I will be around long enough for the authentics being built today to sound like this guitar. I am proud to offer this guitar for sale..  Ships in original case.