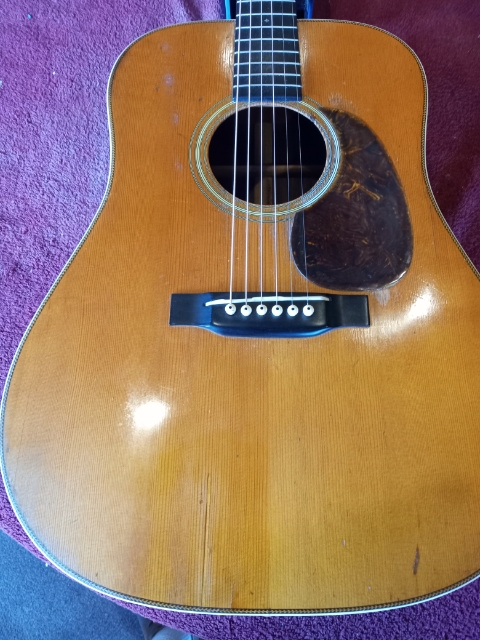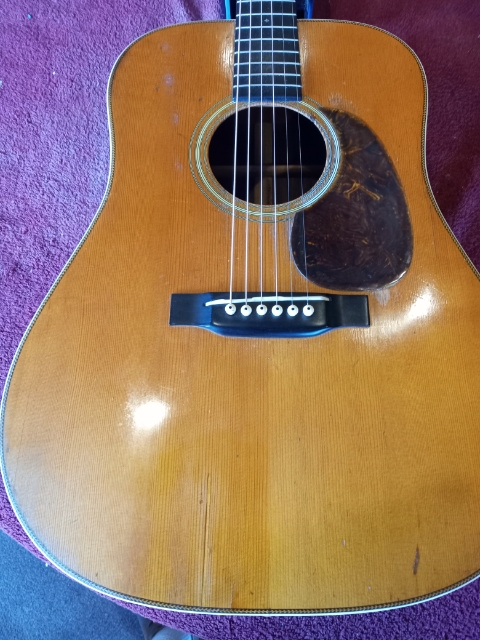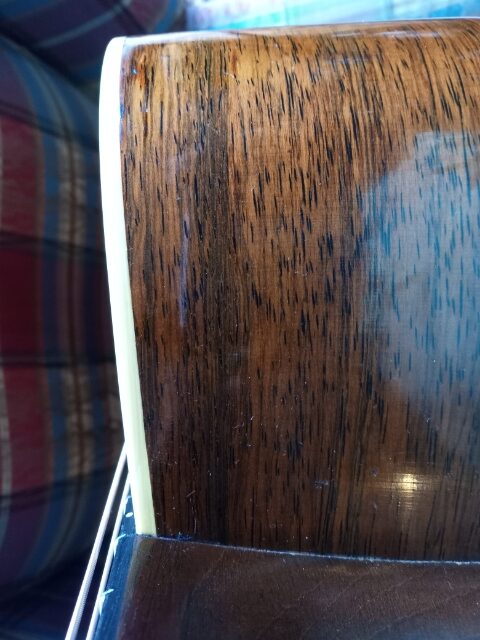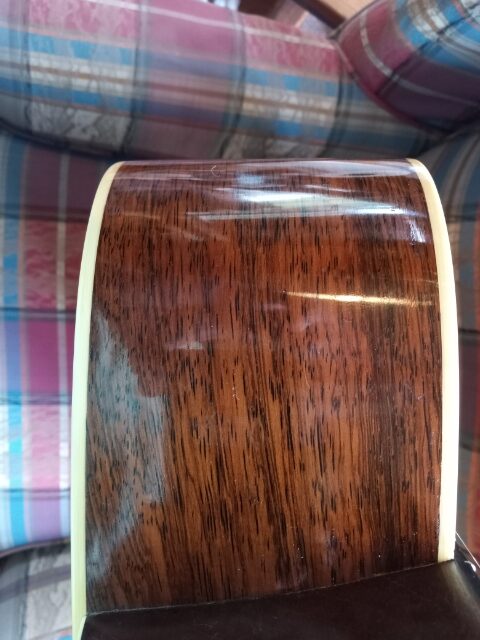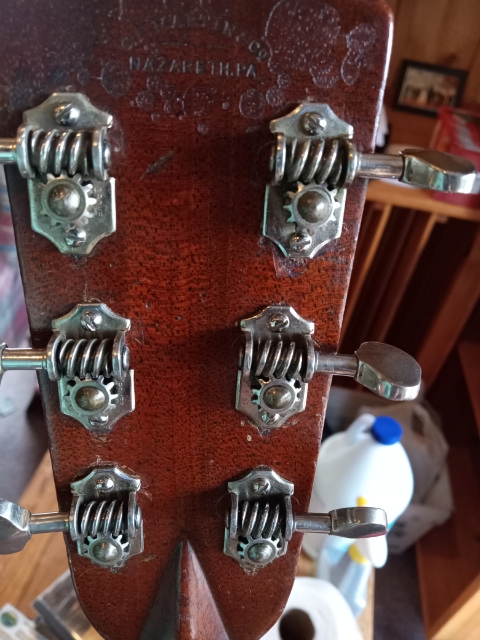 Information from UMGF registry contributor John Arnold 
Demo of 1935 Martin D-28 ???? – YouTube
(COLLECTOR GRADE) FOR SALE INQUIRE 
This guitar is a early 1935 with the stamp on back of the peg head,  all original but the bridge and saddle.  Has a pick guard crack, 1/2 in. repaired, and had a grain replaced on about 2 inch shown in the picture. Fresh neck set!
They only used this quality of Brazilian Rosewood 46 months early 35
It has original pins and keys and pick guard, original case.